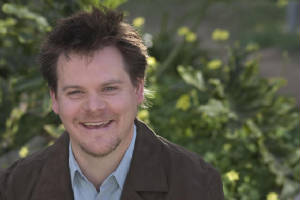 Chris is a Licensed Psychotherapist and Clinical Supervisor in private practice in Pasadena, CA. While always interested in holistic medicine, it wasn't until after forays into the worlds of theatre and music that he started to practice his own form of healing. He opened his massage therapy practice in 1996 and quickly came to appreciate how the body and the mind are truly linked, and cannot exist, nor be treated, separately. He attended Naropa University in Boulder, CO where he received his MA in Somatic Psychology. In this cutting edge program, Chris was able to study the body-mind connection in depth. Here he came to understand the important connection between the brain, our bodies and how we grow and change over time.

Chris continues his studies in Somatic Psychology as he works towards his PhD from the Chicago School of Professional Psychology. Here he has continued to pursue research interests in somatic psychology, trauma, sexual abuse, and men's studies.

Chris has worked with some of the most at-risk and severely emotionally disturbed children and their families in the Los Angeles area providing individual, family and group psychotherapy. He works extensively with families who are in the process of adopting children and is an expert in that field.

Chris is a member of the California Association of Marriage and Family Therapists, and the United States Association for Body Psychotherapy. His interests include spirituality, shamanism, meditation, music, theatre, hiking, singing, gardening, and tending to his 10 animals.